bjp: West Bengal: Suvendu Adhikari quits BJP's Tamluk WhatsApp group, sparks buzz | Kolkata News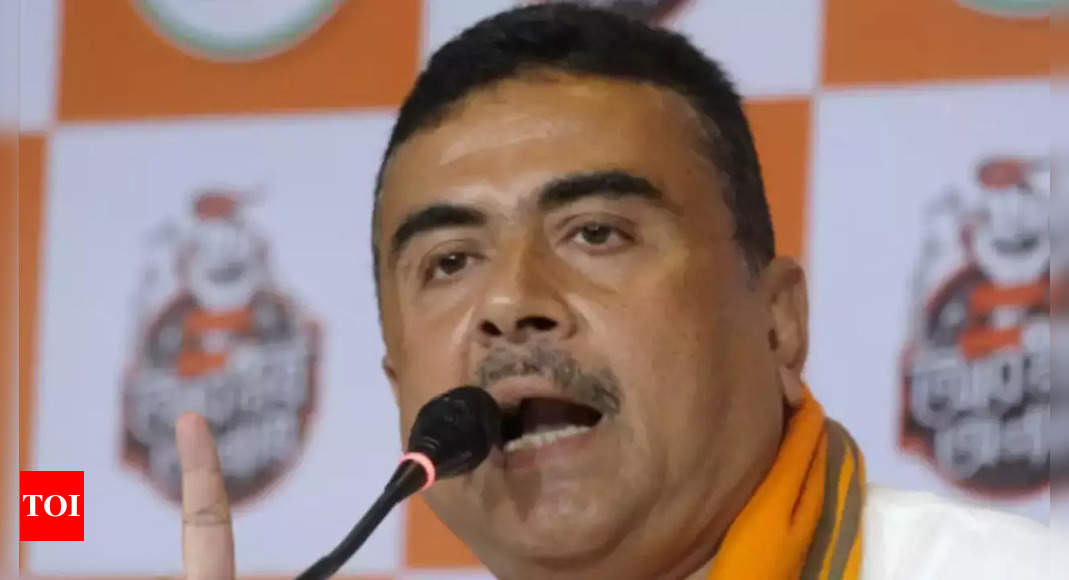 TAMLUK: BJP leader and Nandigram MLA Suvendu Adhikari left the district BJP officials WhatsApp group on Monday soon after the party appointed five mandal chairmen. Adhikari's exit from the Tamluk BJP group came a day after a similar move by BJP Moyna MLA Ashoke Dinda.
Bengal BJP Chairman Sukanta Majumdar said Adhikari told him that he does not want to be attached to the district organization's WhatsApp group while working at state level. However, the timing of his decision sparked speculation about growing dissent in the MLA territory of Purba Midnapore, which had so far remained isolated from it.
BJP Tamluk organization Vice Chairman and Adhikari loyalist Saheb Das has also quit the group. Das, however, said he lost his cellphone at a party on Sunday night. "Suvendu Adhikari was also on the show. I bought a cell phone later but had difficulty installing
WhatsApp
," he said, denying that he withdrew.
Meanwhile, Majumdar had broken his silence on Sunday on the party's national vice-chairman Dilip Ghosh's search of him for his "inexperience". "I had two and a half years of experience as an MP when I was appointed chairman of Bengal BJP. Ghosh had only six months of experience when he became chairman of Bengal BJP," Majumdar had said. .
Ghosh on Monday watered down the debate. "We all had less experience when we started working. We learned through work and gained experience. That goes for me as well. Not many people knew my name when I became state president. At least now everyone knows the name Sukanta Majumdar," he said. mentioned.