Booker makes campaign stop in Madisonville today | Local News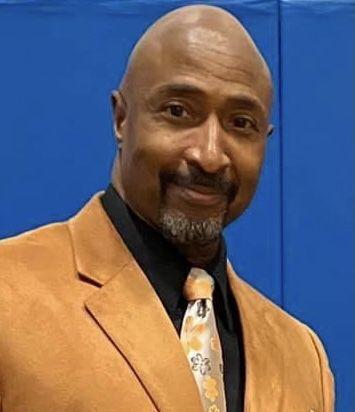 The Hopkins County African-American Coalition will host US Senate candidate Charles Booker at the Ballard Convention Center in Madisonville this evening.
AAC President Bill McReynolds said guests must have a ticket to attend in person and masks are required. McReynolds is planning over 140 people to attend the event.
"Members of our Hopkins County African American Coalition Facebook Fan / Group page who are unable to attend in person will receive a link to access the event through Zoom," said McReynolds.
McReynolds called Booker "a man for the people".
The doors will open at 5 p.m. with a meeting starting at 5:30 p.m. and the event starting at 6 p.m.
"Whatever political party people are affiliated with, if you know Charles Booker and what he stands for, you have to agree that he is a man for the people," he said. "In today's world, where there seems to be so much negativity and division everywhere, he brings a new vision and perspective on the future of all Kentuckians."
McReynolds said the timing for Booker to run for the U.S. Senate couldn't be better.
"He's full of energy with a fresh fire, much needed love and passion for Kentucky," he said. "He resonates with his fellow Kentucky people because he listens to people. His campaign took a real leap… it was for reasons like these that the AAC had to bring him in. We want Charles Booker to connect directly on a personal level with Hopkins County and Western Kentucky.
In a video, Booker took to the city to talk about his upcoming appearance.
"I can't wait to see you," he said. "To help tell the story of how we're going to transform Kentucky, I need you to be there."
McReynolds said it would be Booker's first visit to Hopkins County.
"More and more people are starting to realize that his movement has the capacity to bring real transformative change to the Commonwealth," said McReynolds. "We're thrilled to have him too, and a lot of work has gone into this event over the past three months."
Originally from the West End of Louisville, Booker grew up in what is known as one of the poorest zip codes in the state, according to his campaign website.
Booker was elected to the Kentucky House of Representatives in 2018 and in 2020 ran in the Kentucky Democratic primary against Amy McGrath for the seat of Senator Mitch McConnell. He is now running for Rand Paul's seat in the US Senate.
For additional information or tickets, call 270-836-9087.