Brewer Billy "Rex" | Obituary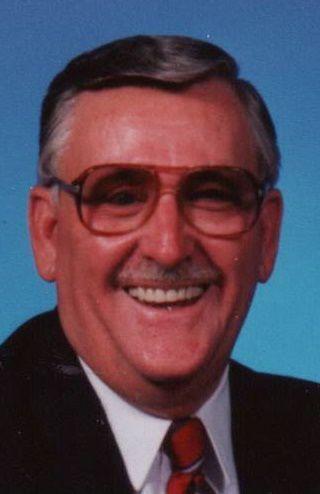 Billy "Rex" Brewer, 90, of Dawson Springs, passed away Sunday, October 17, 2021 at Ascension St. Vincent, Evansville, Indiana. Mr. Brewer was born November 18, 1930 in Lawrenceburg, Tennessee, to the late Jesse Brewer and Jenny Bell Tittle Brewer. Mr. Brewer was an industrious man. He owned and operated the "Spur Service Station" in Madisonville, KY for twenty-five years. In addition, prior to the establishment of the South Hopkins Water District, it transported potable water under the trade name "Water Dog" to over 100 customers in Hopkins County. And finally, he worked for many years in the coal mines. He was a member of Ilsley's Holiness Church.
Mr. Brewer is survived by his beloved wife of 71 years, Dorothy Suttles Brewer of Dawson Springs; one daughter, Lorie Ann Dunning (Jeffery), of Dawson Springs; two sons, Billy Wayne Brewer (Debbie), Madisonville and Jimmy Rex Brewer, of Dawson Springs; five grandchildren, Billy Heath Brewer, Bradley Wayne Brewer, Lisa Ann Evans, Dustin Blanchard and Jordan Dunning; nine great-grandchildren and one great-great-grandchild.
He is predeceased by his parents, two brothers, Robert Brewer and James Brewer; and a sister, Dean Brewer.
The visitation of Billy "Rex" Brewer will be on Friday October 22, 2021 from 12 noon until time of funeral at 2 pm at Beshear Funeral Home, Dawson Springs, with Reverend Brian Richardson as officiant. Interment will be in Ilsley Cemetery. Active carriers include Dustin Blanchard, Jordan Dunning, Shawn Adams, Travis Brewer, Bradley Brewer and Billy Heath Brewer. Honorary bearers include Dylan Evans and Derek Evans.
In an effort to deter the spread of covid-19 and the variant, face masks and social distancing are strongly recommended. Friends unable to attend the funeral service can see Beshear Funeral Home on Facebook.
Online condolences can be sent to beshearfuneral
home.com.