Customers sell McDonald's Monopoly coupons online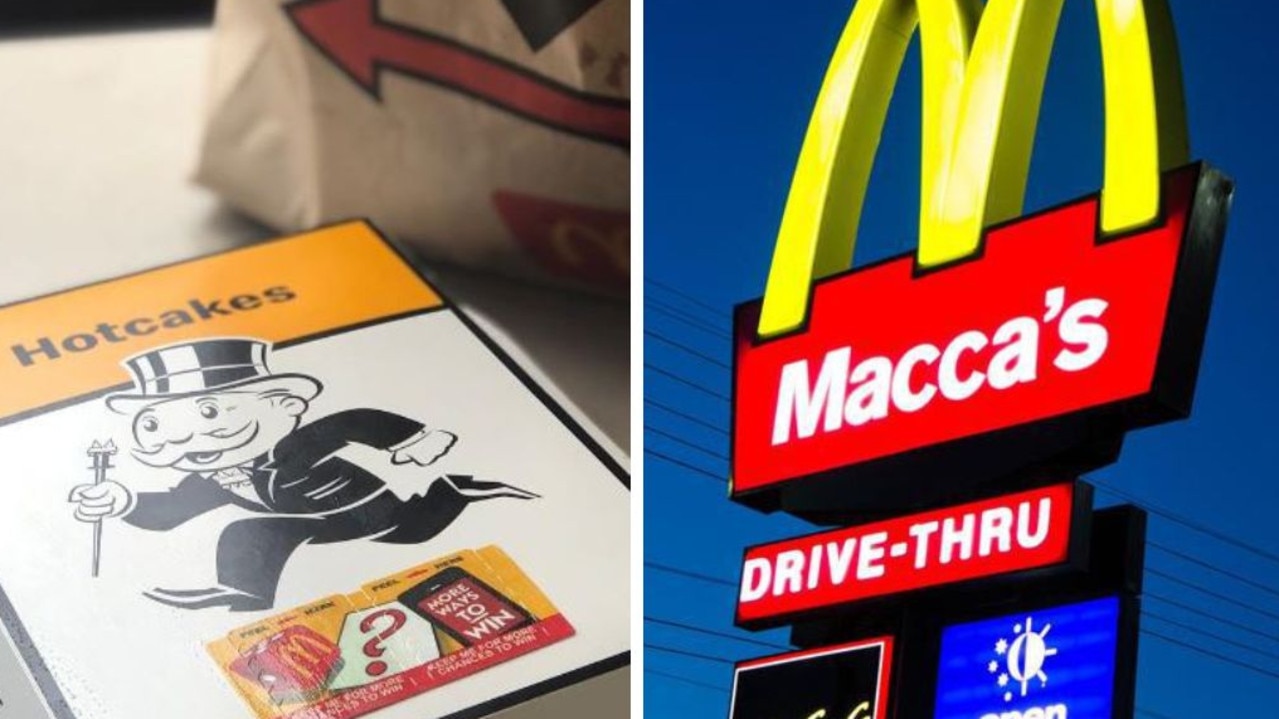 It's one of the biggest promotions of the year for fast food restaurants – and now McDonald's Monopoly tickets are appearing on Facebook Marketplace.
The Macca's Monopoly competition lasts six weeks in total and will end on October 18th.
People are now trying to buy or sell their tickets on Facebook Marketplace.
One person announced they were willing to pay $250 for a Malborough Street sticker, which puts people in the draw to win a $10,000 Webjet gift card.
Another offered to sell its Mayfair ticket, which puts customers in the raffle to win a Volkswagen Polo GTI, for $100.
One person was offered to sell their sticker for the Strand, which allowed customers to put their hats in the ring for a $2,500 furniture gift card.
A McDonald's spokesperson told news.com.au: "We love that our customers are so excited about the Monopoly Game at Macca's!
"We remind players that tickets are non-transferable.
"However, with a 1 in 4 chance of winning big, there's still plenty of time to claim your share of this year's $578 million prize pool!
"There are 58 million prizes up for grabs, with around 6 million won to date."
The promotion prize pool is $578 million, with customers able to play through the MyMacca app and for the first time customers will be able to earn MyMacca Rewards Points on eligible food and beverages while playing .
Prizes include a Volkswagen Polo GTI, with five years of care, worth over $46,000, as well as gift cards for The Iconic clothing website, Experience Oz vouchers with Red Balloon and Webjet d worth up to $10,000.
Ten lucky customers will win the equivalent of free Macca for a year, while there's a free year of pet care at Pet Barn and a car rental at Budget worth $20,000.
Another big prize is $4000 free fuel from Ampol, while there are millions of items – such as free fries, burgers and other menu items, won instantly.
Other prizes include fitness equipment, camping, hotel stays, kitchen appliances, and electronics such as wireless speakers.
There is a one in four chance of winning a prize.
Tobi Fukushima, Marketing Director of McDonald's Australia, said: "The Monopoly Game at Macca's is a huge fan favorite that brings Aussie's together with a little friendly competition.
"We're thrilled to be giving away over 58 million prizes this year, across a range of categories, from travel, vacation, money, camping and outdoors to fitness and electronics.
"The prize pool is worth over half a billion dollars – so get excited and get ready to play by downloading and signing up in the MyMacca app!"
To win a prize, all customers need to do is visit any Macca in Australia or order a participating product from McDelivery and redeem it through the MyMacca app.