Diamond Don's 20th Annual AHRMA Race Set for This Weekend in Jefferson | New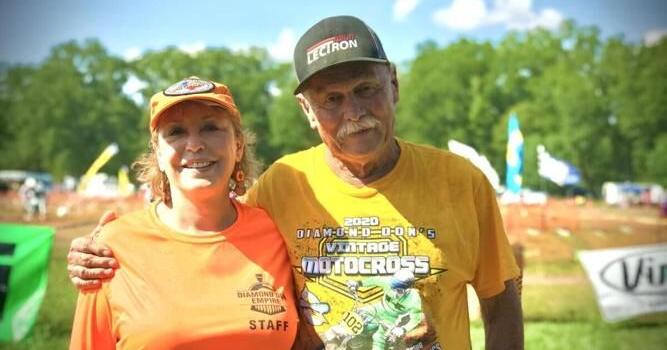 JEFFERSON – Time to start those engines! The 20th annual Diamond Don AHRMA National Vintage Motocross event will run through Sunday.
This year's event will feature legendary racer Kevin Windham, who will compete in the Texas Thumper Throwdown XR200 Challenge Support Race on the Windham Rocket, which runs during intermission Saturday and Sunday in Jefferson.
Thursday's events will include the 2nd Annual Dual Sport Adventure Ride from the Diamond Don RV Park & ​​Event Center, located at 1602 Texas 49 E. in Jefferson. All road-legal dual-sport bikes are welcome. To receive GPS tracks, email [email protected] Runners will meet at the Diamond Don Event Center at 8 a.m. for breakfast, followed by a runners meeting at 8:30 a.m. Runners will depart at 9 a.m. and there is no entry fee , but donations are welcome to support Jefferson's Adopt-A-Cop program which helps local police officers with needed equipment.
Later Thursday, guests will see the first annual Jack Thompson Memorial Tiddler Ride which will bring runners to the Diamond Don Event Center at 2 p.m. to register. The 20-mile route will follow secondary roads in Marion County and a minimum donation of $20 is requested to benefit the Jefferson Adopt-A-Cop program. There will be a raffle after the Tiddler Ride for various contingency prizes, the biggest of which will be a Yamaha Twin Jet 100cc Tiddler project bike.
The 100cc "Battle on the Bayou" race sponsored by BA Motorsports and Northwest Maico CZ; and the XR200 "Texas Thumper Throwdown" challenge sponsored by BA Motorsports will run during intermission on Saturday and Sunday. These are not AHRMA races and these are post-registration races only. The registration fee is $40 for both days. The Moto 1 race is at intermission on Saturday and the Moto 2 is at intermission on Sunday. The trophy presentation will take place 30 minutes after the publication of the final PVMX results on Sunday. Proceeds from the races will benefit the Historic Jefferson Railroad and Wetlands Foundation to support Jefferson youth activities.
On Friday, a new event will take place at the Diamond Don Event Center from 1 to 4 p.m. Join us in the clubhouse for a great spectator view of the cross country race. Rhumbar sponsored by Rocketship Vintage Racing, Ricky Linn, Badco Racing Team and Texas 49 Crossing Liquor Store. This event is a fundraiser for Women Rock, Inc., Give Hope, Make a Difference, End Breast Cancer at www.womenrockinc.org.
Sunday's events will also include the 7:30 a.m. church service with Steve Wise, MotoFellowship.com with a special appearance by The Gospel Girls. The service is open to the public.
For up-to-the-minute post-event coverage – and 2022 race coverage, follow the event on Facebook at facebook.com/diamonddonmotorsports or visit online at www.diamonddonempire.com/diamond-don-racing.