Messenger: Anger at school boards, teachers and nurses is not helping end pandemic | Tony Messenger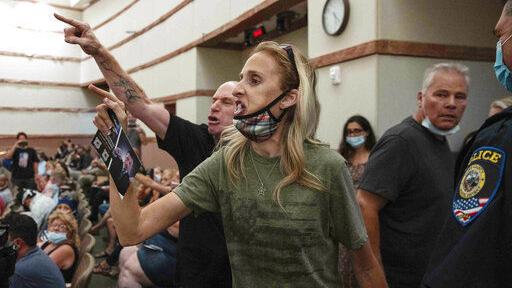 This is life in government today. Public health directors are verbally assaulted and hounded to the point of resigning, especially in rural areas, leaving their communities less protected. Teachers, nurses and school board members on the front lines of the pandemic, instead of being praised for their bravery and hard work, face regular outbursts of personal violence.
On the one hand, I understand the anger. Everyone I know is angry to some extent that the pandemic is raging. We are angry, or at least frustrated, for still wearing masks, which too many of our neighbors do not, thus perpetuating the problem, which the right-wing outrage machine continues to fuel the anger which in turn fuels the pandemic.
But what I really don't understand is directing this anger at people who just don't agree with a political philosophy – neighbors who get their information from different sources, or who voted for a different president. , or who just dance to the beat of a different drummer. .
The truth is that besides being fat, I have a problem with my temper. When I was a kid my mom once took me out of a tennis tournament because in the middle of a game I made my best impression of John McEnroe, throwing my racket into the ground and blaming myself for my inability to play for the level I desired. Mom walked onto the pitch towards my opponent, shook his hand and let him know he had won the game. Then she picked up my racquet and pointed at the car.