Messenger: Lawsuit highlights Missouri's failure to provide food aid to people in need | Tony Messenger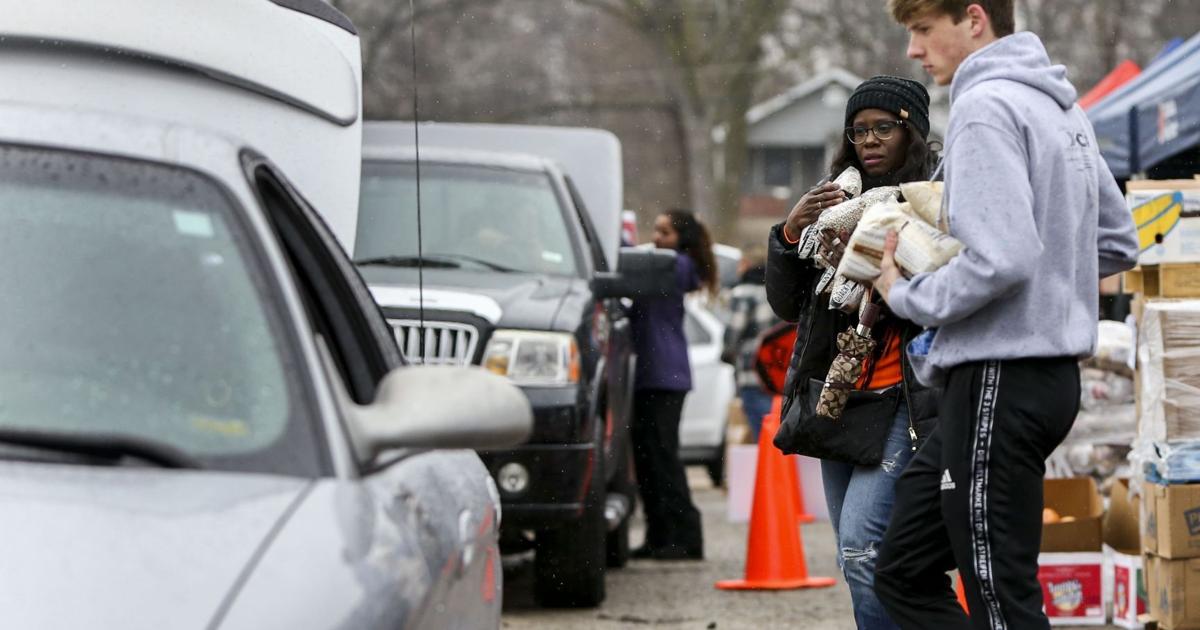 At the start of the COVID-19 pandemic, the Department of Social Services knew it had a problem.
People needing to complete an application and interview for food stamps, known as the Supplemental Nutrition Assistance Program, or SNAP, could no longer travel to a local office to see someone in person. So they waited on hold at the overwhelmed call center, which had technology issues long before the pandemic.
State agency officials took to Facebook in an attempt to calm the hungry people. Hungry and angry Missourians, some of whom were seeking food aid for the first time, flooded the Facebook page with complaints.
"I've been on the phone for 6 days."
"I probably called 200 times."
Mary Holmes was one such person. The St. Louis resident is 55. His children are adults. She helps take care of some of her 14 grandchildren. She lives in the Hyde Park area. Holmes' only source of income is federal disability checks, as she suffers from cancer and chronic obstructive pulmonary disease.
At the end of 2021, Holmes moved out. She has filed change of address forms with the various state agencies that provide her services. She knows they passed because she started getting state mail at her new house. But the SNAP program was sending mail to an old address. By the time she received it and tried to reach a state official on the phone, they had canceled her federally funded food assistance.
"They said I had to reapply," Holmes told me.
That alone is one of the fundamental problems with how the Missouri state government treats its most vulnerable residents. Before the pandemic, the state let more than 100,000 people drop out of Medicaid medical coverage due to similar issues, most of them children, people with disabilities, or the elderly. Thousands of people like Holmes, who are clearly eligible for food aid, have been left behind even though they were approved in other state government departments.
It is a moral choice. The state has let its poor down for decades and refuses to update outdated computer systems or hire employees at a living wage.
Holmes waited on hold for four hours one day. The recorded voice told her that there were 692 people in front of her. Day after day she called back and had the same experience.
"It was really depressing and frustrating."
She was not alone. Katherine Holley, an attorney with the nonprofit Eastern Missouri Legal Services, has been working on the issue for years. "My clients are hurting," Holley said. "If you're a low-income person trying to navigate these unnavigable systems, you're incredibly downcast."
This week, Holley and a group of attorneys from the National Center for Law and Economic Justice and the Stinson Law Firm filed a federal civil rights lawsuit on behalf of Holmes and others like her, alleging that the State of Missouri has consistently failed to serve the people. who are eligible for federally funded food programs.
"The SNAP application process in Missouri is built around the use of a dysfunctional centralized call center. The call center was overloaded and inefficient even before the pandemic, and it continues to be so even since the reopening of the DSS offices to the public. Wait times are extraordinarily long and the call center frequently diverts calls," the lawsuit alleges. "Thousands of Missourians, including the individual plaintiffs in this action, cannot meaningfully access SNAP because of defendant's policies."
The state has yet to respond to the lawsuit. A DSS spokeswoman declined to comment.
Holmes did what most people in a similar situation would do, if they had the ability, when her food stamps were dropped: She enlisted the help of friends and family and local food pantries. . But this is not a sustainable public policy.
Holley said she hopes the lawsuit compels the state to expedite the process by which it tries to update its outdated computer systems and design an effective system to get needed help, whether it's food or health care to people in need. this.
"So many low-income Missourians fall through the cracks," says Holley. "If this was an issue that affected the middle classes or the wealthy, it would not be supported."