Messenger: St. Louis veteran who helped evacuate Afghans turns to new mission | Tony Messenger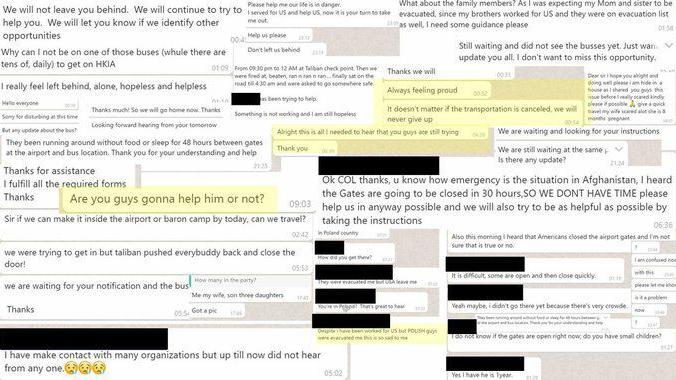 Lucier became a case manager, connecting people on the ground with nonprofits that could pass their information to the Department of Defense, then trying to coordinate to get people to a gate in the Kabul airport where they could evacuate safely.
It was a heartbreaking job that failed more than it succeeded for a variety of reasons. There were families whose names were on a manifesto for an airplane, for example, but who wouldn't make it to the airport without one more member they were afraid to leave behind. There have been instances where circumstances on the ground have led to a preference for one group of evacuees over another. He worked on the effort to evacuate 250 female Afghan judges. Only 15 made it out.
There have been late night Zoom calls with veterans and those in their network, going through names in spreadsheets, with someone or another agreeing to stay up all night just to try and do come another family to the airport. "We were living on Kabul time," said Lucier, working 20 hours a day. He went through a wave of emotions. At first he was angry with Biden for setting a deadline to end the mission, but in the end, working so closely with the others on the evacuation, he came to believe that was the decision. safest for the military on the ground in Kabul. .
"The president stood up and accepted criticism from all sides," Lucier said.
In the end, more than 122,000 people were evacuated in the effort, many of them the result of the relentless efforts of veterans whose work is still not done. Lucier, who plans to take the bar exam next summer, has turned his attention to helping the St. Louis International Institute as he prepares to help the Afghan refugees who will come to town.