OPS creates new positions | New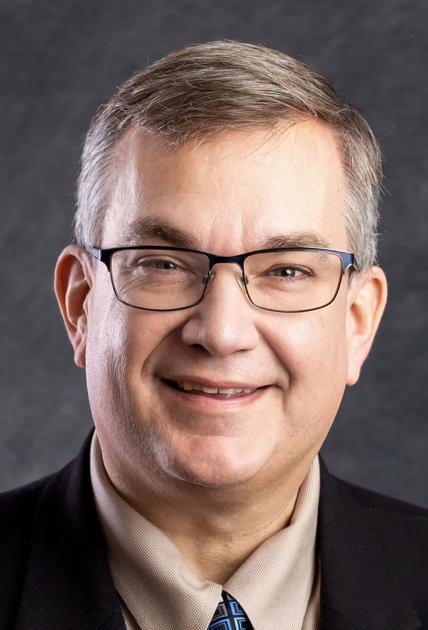 The Owensboro Public Schools Education Council on Thursday approved the creation of three new positions, including an additional assistant principal at Owensboro High School.
OPS Superintendent Matthew Constant told board members the position will be funded by federal elementary and secondary school emergency relief funding.
He also spoke to board members about the district preschool reorganization, a process whereby the board also approved the hiring of two positions to help with this change.
"Next year we're going to experiment a bit with the Hager (preschool) and Seven Hills (preschool) campuses," Constant said.
Traditionally, the school district has combined its preschool program with Head Start. The neighborhood is divided, with families on the east side of Frederica Street frequenting Seven Hills and families on the west side of Frederica frequenting Hager.
Next school year, Hager will have preschool students and Seven Hills will have Head Start students, Constant said.
"This will allow Hager to have a little more freedom over the choice of programs and what happens in classrooms without the presence of Head Start," he said, adding that after this school year , the district will look at the kindergarten readiness figures to see how this change has impacted students.
With a change like this, Hager will need a program facilitator and Seven Hills will need an assistant director of preschool services, Constant said.
• OPS Director of Maintenance and Technology Chris Bozarth briefed board members on the Cravens Elementary School renovation project. The project is "in good condition," Bozarth said, with drywall already in place in the newly built wing. He also said that the geothermal work is nearing completion;
• The Board of Directors approved a change to this year's schedule that allows all employees to be absent on June 15, as it was recently proclaimed a federal holiday. As June 15, celebrated on June 19, has passed, OPS will observe it on June 28;
• The CEO of the OPS Foundation, Janet Suwanski, briefed the members of the board of directors of the non-profit organization. She said the Foundation awarded 18 mini-grants totaling $ 25,620 during the 2020-21 school year. Vice-chairman of the board, Michael Johnson, said these dollars were "critical during the pandemic" and thanked Suwanski and the Foundation for the work they do for the students;
• Constant encouraged families to participate in a survey recently sent to OPS students and families on how they would like the next round of federal COVID aid dollars to be spent. The survey is also available on the OPS Facebook page, and families are encouraged to complete the survey by July 15.