Republican AGs to Speak at Event Funded by Arabella, Amazon and Facebook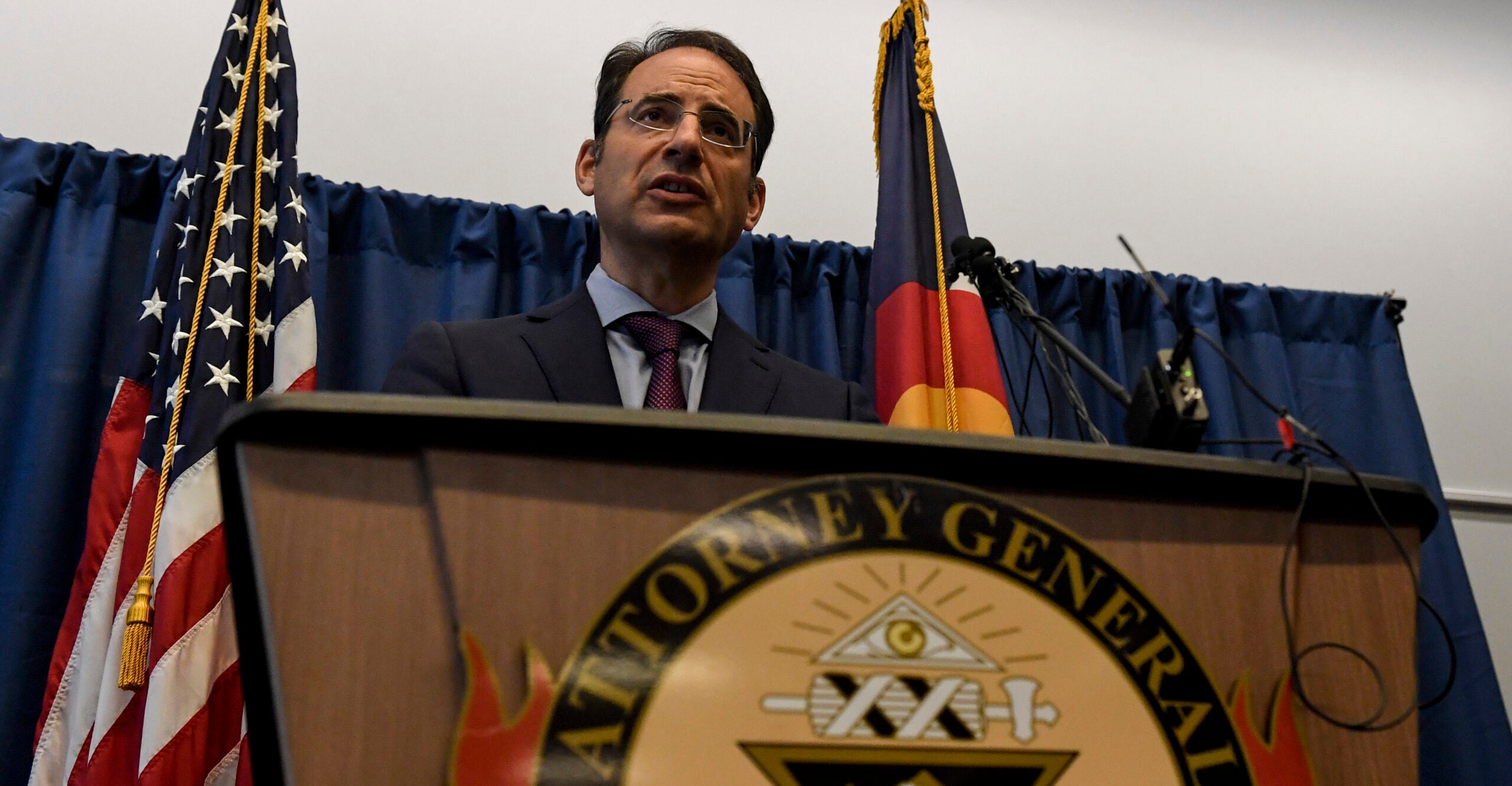 At a time when many Republicans are expressing frustration with what they see as a liberal tilt from a national group that represents state attorneys general, several GOP officials are participating in another coalition of attorneys general with liberal sponsors. .
The AG Alliance's annual meeting was held Monday in Sun Valley, Idaho, and is expected to continue through Thursday.
Among those moderating a panel discussion at the rally is Texas Attorney General Ken Paxton, a Republican who is among GOP officials who recently quit the National Association of Attorneys General over what they say is a tilt liberal.
Sponsors of the annual AG Alliance event include Meta (parent company of Facebook), Amazon, TikTok and Target.
Another sponsor is the Center for Secure and Modern Elections, one of the left-leaning nonprofits launched by the Arabella Advisors network that is associated with another group that took money from Facebook founder Mark Zuckerberg in 2020 to fund election administration in targeted states.
Koch Industries and the United States Chamber of Commerce are two conservative sponsors of this week's gathering of Idaho state attorneys general.
The officially bipartisan AG Alliance began in 1982 as the Western Attorneys General Conference, with 15 states represented. By 2019, the group had grown to include attorneys general from 46 states.
Colorado Attorney General Phil Weiser, a Democrat, is president of the AG Alliance, based in Elk Grove, Calif.
Other GOP state attorneys general participating in conference panels this week, according to the agenda, are Lawrence Wasden of Idaho; Lynn Fitch of Mississippi; Utah's Sean Reyes; Bridget Hill from Wyoming; Treg Taylor of Alaska; Indiana's Todd Rokita; Doug Peterson of Nebraska; and Jason Miyares of Virginia.
In addition to Weiser, the other Democratic attorneys general on the panels, according to the schedule, are Kwame Raoul of Illinois; Karl Racine of the District of Columbia; Hector Balderas of New Mexico; Holly Shikada from Hawaii; and Ellen Rosenblum of Oregon.
According to the agenda, Paxton was to moderate a Wednesday morning panel titled "Evolving Litigation Trends."
Paxton's panel includes Chris Yowell, president of Celerity Consulting Group Inc.; Page Faulk, senior vice president of legal reform initiatives at the US Chamber Institute for Legal Reform, sponsor of the annual meeting; Eric Estes, general counsel for Xcaliber International; and Joseph Sciarrotta Jr., chief counsel for Arizona Attorney General Mark Brnovich's division, a Republican.
Paxton's office did not respond to telephone and email inquiries from the Daily Signal at the time of publication. In response to Tuesday's emails, a spokesperson for Wasden's office said he would have no comment and a spokesperson for Fitch's office said he would respond, but did not.
The Daily Signal did not receive a response from any of the offices of the other GOP attorneys general who were scheduled to speak at this week's conference.
Beyond the U.S. Chamber of Commerce, some sponsors of the AG Alliance gathering have scheduled staff to join the attorneys general at the various roundtables. These sponsors include Amazon, Pfizer, Uber, Pindrop, Celebrity Consulting, Canopy Growth USA and CuraLeaf.
One of the main nonprofit sponsors is the Center for Secure and Modern Elections, a project of the New Venture Fund, a nonprofit created by the leftist network Arabella Advisors. The organization advocates "automatic voter registration".
"Any group taking funds from Arabella is not out to be non-partisan," Jason Snead, executive director of the Honest Elections Project, told the Daily Signal. "I see [that] if an organization registers as a sponsor of this conference, they can donate [the sponsor] the veneer of bipartisanship.
Sponsors do not harm the AG Alliance's bipartisan mission, said Tanie Maestas, the organization's deputy executive director.
"The AG Alliance panels absolutely reinforce the bipartisan nature of policy discussions and topics," Maestas told the Daily Signal in an email. "We pride ourselves on being a bipartisan forum where attorneys general work cooperatively to share ideas, build relationships and drive enforcement."
The Center for Secure and Modern Elections did not respond to two Daily Signal email inquiries at press time.
The center is closely associated with another organization, the Center for Tech and Civic Life, which received $350 million from Zuckerberg and his wife during the 2020 election cycle to distribute to local governments for election administration. Critics of the grants say the money used local governments to boost the Democratic vote.
This year, the two centers have partnered to become part of the Alliance for Election Excellence.
In 2020, Louisiana Attorney General Jeff Landry, a Republican, sued the New Venture Fund in its role as the parent organization of the Center for Secure and Modern Elections, Center for Tech and Civic Life, and Full Circle Society for spending money in Louisiana. electoral offices. A Louisiana judge ruled against the state.
This report was updated shortly after publication to include comments from a spokesperson for the AG Alliance.
Do you have an opinion on this article ? To chime in, please email [email protected] and we'll consider posting your edited remarks in our regular "We Hear You" column. Don't forget to include the URL or title of the article as well as your name and city and/or state.