Rose Lee Goodwin | Obituary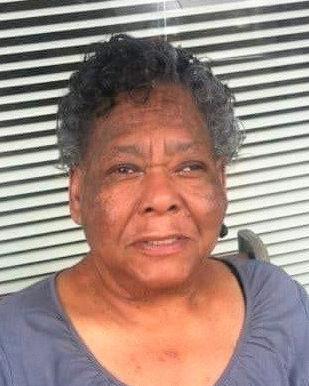 On Saturday June 19, 2021, the Lord said to Rose "you are closer to my house than yours, so come home with me".
Rose Lee Goodwin, 81, of Owensboro accepted the invitation and returned home to be with her Lord and Savior.
She was born in Calhoun on January 14, 1940, to the late Remus and Birdie Goodwin.
She was a devoted member of Tenth Street Missionary Baptist Church where for decades she used her melodic voice in the women's and mass choir, proved her faith through her works in the matron's auxiliary, argued his pastor through the pastor's help and was a proud member of the 50-year club affiliation.
Rose enjoyed going to church, singing old hymns, talking on the phone, and spending time with family and friends. She had her own unique and humorous way of disciplining her grandchildren and great-grandchildren.
She had a special love and worked for the Fiorella family for many years. Rose retired from American Olean Tile. Prior to her illness, she made many friends as a foster grandparent for community services in the Audubon area.
In addition to her parents, Rose was predeceased by a daughter, Stacy Goodwin Fountain; one son, William Dexter Goodwin and one sister, Tobitha Faye Chatmon.
Rose leaves to celebrate her life and cherish her memory, a daughter, Donna Goodwin, of Owensboro, who took care of her with dignity and love; two brothers; Donald (Loretta) Goodwin and Jerry (Jorene) Goodwin Sr., of Owensboro; nine grandchildren, Jonathan (Cadie) Goodwin, Jacob Goodwin, Wileasia Goodwin, Dexteria Goodwin, Yasmeen Goodwin, Dextra Goodwin, Major Goodwin, Jasmine (Mathew) Roby and Tyra Goodwin, all of Owensboro; six great-grandchildren, Alaya Goodwin, Jaxon Goodwin, Makhai Goodwin, Shanelle McGuire, Karter Roby and Nyah Washington; a crowd of nieces, nephews, cousins ​​and friends whom she held close to her heart and by telephone, close to her ears.
The Service of Life Celebration for Rose Goodwin will take place Saturday at 11 a.m. at the Baptist Missionary Church on Tenth Street. Pastor Willie Grubbs will be the officiant and eulogy. She will rest in Owensboro Memorial Gardens cemetery. Visits will take place on Friday from 6 p.m. to 8 p.m. and Saturday from 9:30 a.m. to 11 a.m. at the church.
Live broadcast on the McFarland Funeral Home, Inc. Facebook page. The final tributes are in McFarland Funeral Home. Condolences can be sent to www.mcfarlandfh.com.