Teacher faces jail time for allegedly writing fake news about TSC boss' death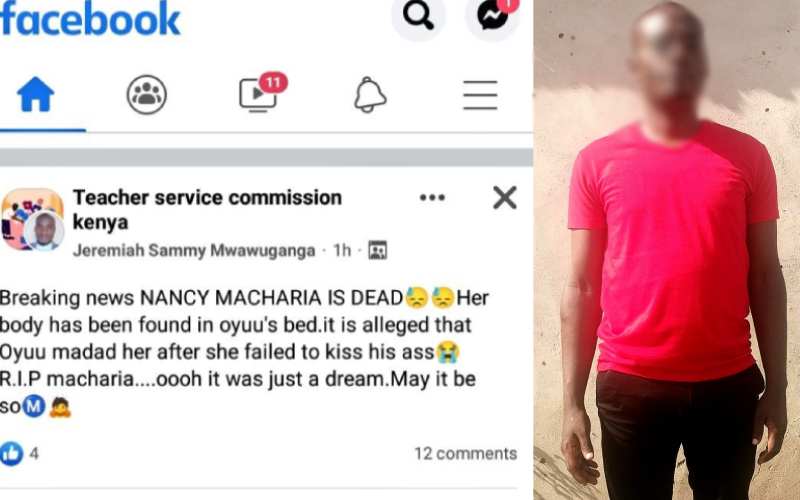 A 31-year-old teacher is facing a long prison sentence for allegedly writing a Facebook post claiming that Nancy Macharia, CEO of the Teachers Service Commission, had died.
A tweet from the Directorate of Criminal Investigations (DCI) said that Jeremiah Mwawuganga Samuel allegedly made a Facebook post using a fake account claiming to be that of the Teachers Service Commission, alleging that Macharia's body was found in the bed of the teacher. another player in education.
"The elementary school teacher was arrested on Saturday January 23 at Makutano Mall in Makueni County," DCI's tweet revealed on Sunday morning.
A screenshot of the alleged post shared on the investigator's microblogging platform said the post was posted by an account called Jeremiah Sammy Mwawuganga, to a pseudo group named 'teacher services commission' .
"Breaking News, Nancy Macharia is dead. Her body was found in Oyuu's body," the post read in part.
Detectives say the post triggered a thorough forensic analysis to identify the suspect, who was found in possession of the handset used to create the viral post.
Detectives also confirmed that the Facebook account used to create the post belonged to the suspect.
The suspect is currently being held at DCI headquarters ahead of his indictment on the morning of Monday, January 24.