Theodore James Thomas Sr. | Obituary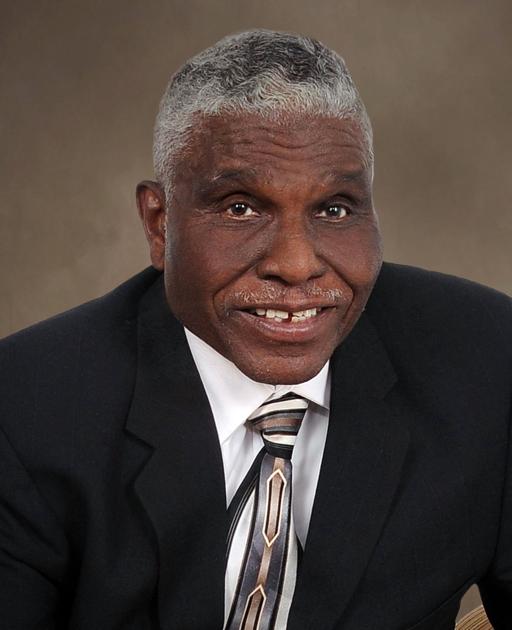 STURGIS – Elder Theodore James Thomas Sr., 89, of Sturgis, formerly of Henderson, entered his eternal rest at 9:37 p.m. on Sunday, September 12, 2021 at Deaconess Hospital Union County in Sturgis.
Born May 1, 1932 in Cairo, he was a pastor of the Church of God in Christ of Sturgis and for 40 years was superintendent of the Sunday School of the Church of God in Christ of the first jurisdiction of Kentucky. Theodore was a United States Army veteran who served in the Korean War.
He leaves behind fond memories of his wife Rachel Thomas de Sturgis; sons Theodore Thomas Jr. of Nashville, Steven (Laura) Thomas of Evansville and Edward Thomas of Henderson; six daughters LaDreanna (Marshall) Chambers, Tonya (Anthony) Hayes, Darlene Prather and Shonna Thomas all of Henderson, Rebekah (Jackie) Cook of Evansville and Carla (Steven) Cawthon of Murfreesboro, Tennessee; the mother of their children Gloria Thomas of Henderson; other relatives and friends.
His life will be celebrated at 11 a.m. Monday at the Abundant Life Assembly of God located at 5540 US 41A in Henderson. Bishop John Fleming of Kentucky First Jurisdiction COGIC will officiate. Interment will be held at Thomas Cemetery in Cairo with military honors rendered by the 101st Airborne Division at Fort Campbell and the American Legion Post 40 at Henderson.
Visiting and revival services will be from 5 p.m. to 7 p.m. Sunday at the Elliott Mortuary Chapel in Madisonville and after 10 a.m. Monday at the Abundant Life Assembly of God in Henderson. The service will be broadcast live on the Elliott Mortuary Facebook page starting at 11:00 am Elliott Mortuary in Madisonville is in charge of its arrangements and where condolences can be shared on www.elliottmortuarycares.com.