This Dubai 'hypertower' will be the tallest residential structure in the world | world news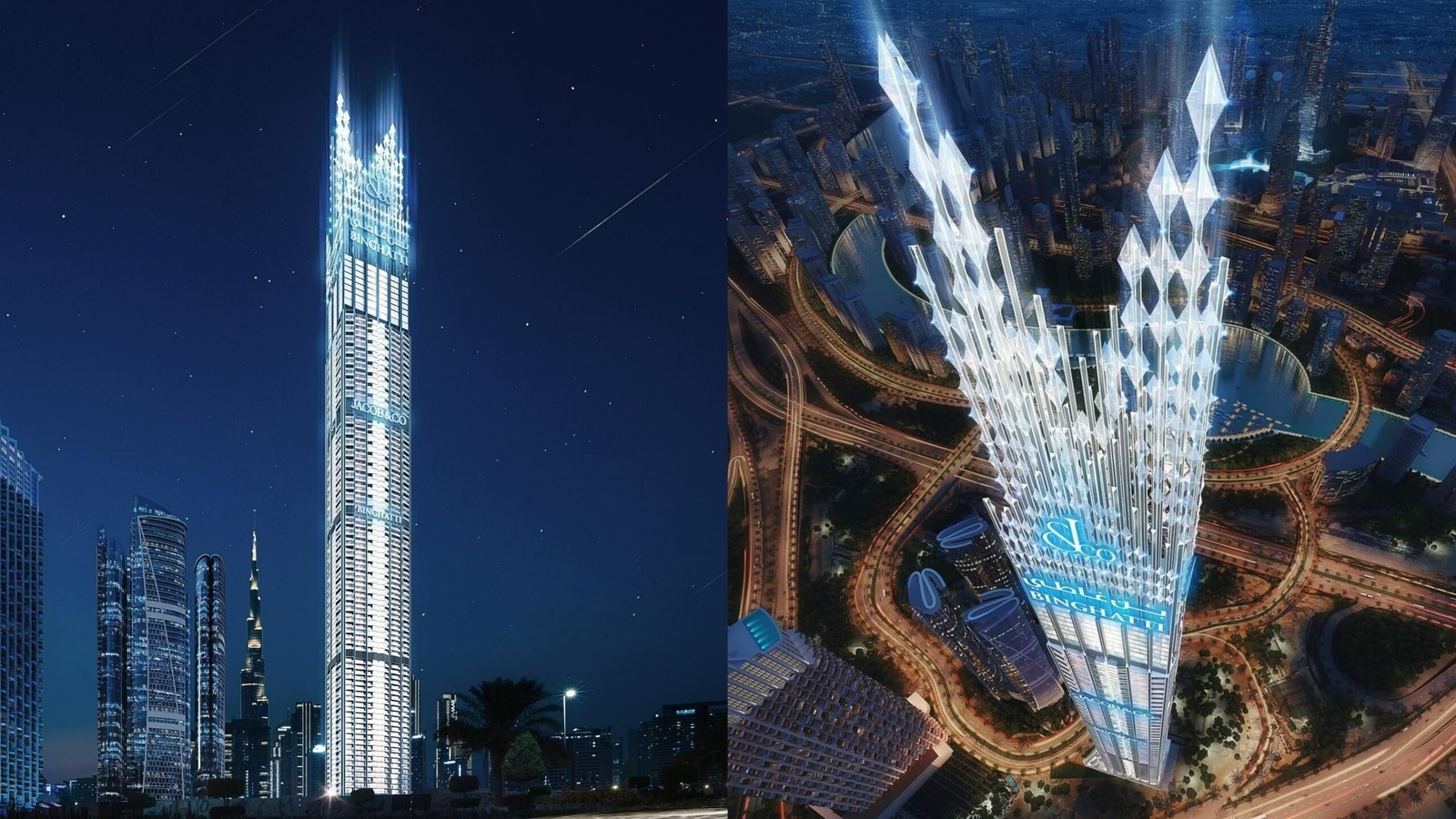 Burj Binghatti Jacob & Co Residences, Dubai's newest skyscraper and so-called "hypertower", is set to become the world's tallest residential structure. The 100-story structure is located in Dubai's Business Bay and was purpose-built to set the record for the tallest residential building.
"The skyscraper will feature the most lavish penthouses at the highest elevation of the hypertower," Binghatti's official developer Facebook page said. "Our collaboration with Jacob & Co on this architectural tour de force reflects our commitment to marking a groundbreaking global achievement for Binghatti," he added.
Watch | Sharvari Wagh's urban Dubai style in crop top and distressed denim jeans is a staple for your everyday wardrobe
Luxury jewelry and watch company Jacob & Co has partnered with Binghatti Developers, a major player in the real estate industry, for the project.
The structure will tower over New York's Central Park Tower, the tallest residential building in the world at 472.4 meters.
The Princess Tower, which is 414 meters high, and 23 Marina, which is 392.75 meters high, are the other structures that fall into the same category, according to the Gulf News.
According to a report by the New York Post, the building houses lavish two- and three-bedroom residences. A dedicated concierge team, offering a la carte services like childcare, bodyguard, driver and private chef, was also mentioned in connection with the building.
Read also | How to buy property in Dubai using cryptocurrency?
The report adds that the tower will house an "exclusive private club" with an infinity pool and a large lounge.
"A true work of art that is poised to redefine the entire history of the real estate industry and bring a new icon to the Dubai skyline," Binghatti developers wrote on their website as construction work was about to begin.
According to a Facebook post by Binghatti, 12,000 people from around the world attended the recent unveiling of the Burj Binghatti Jacob & Co Residences.