Tim Wiederaenders: Wear a mask; Facebook's soapbox for hate and misinformation | Opinion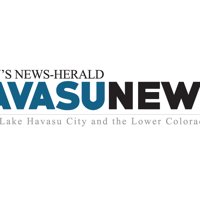 The region is heading towards the holidays with a continuing wave of covid-19 as well as family reunions and community events.
The whole thing is a contradiction; gatherings are the easiest way for the virus to spread, and the numbers are not going down – this area remains a high transmission region. And many of the events that lie ahead, in normal years, attract tens of thousands of people. It is a recipe for disaster. This is where your choices will help save or impact others – consider wearing a mask; outside okay? If you are around others, it is best to wear one.
• ANTI-ALL – On Facebook, like many places on the web, people twist the facts and spit hate. This is from an AP article on recent Facebook woes: The Center for Countering Digital Hate released an analysis of social media posts that estimated just a dozen Facebook users were responsible for 73% posts on the site between February and March, including hate, anti-government and incorrect information. However, in August, Facebook executives told the public that the study was "flawed," despite internal research published months earlier that confirmed that a small number of accounts generated anti-sentiment. Well, commentators always have the local soapbox to scream.
Tim Wiederaenders is a former resident of Lake Havasu City and editor of the Prescott Daily Courier, a publication affiliated with Today's News-Herald.