Touch-A-Truck continues to grow | New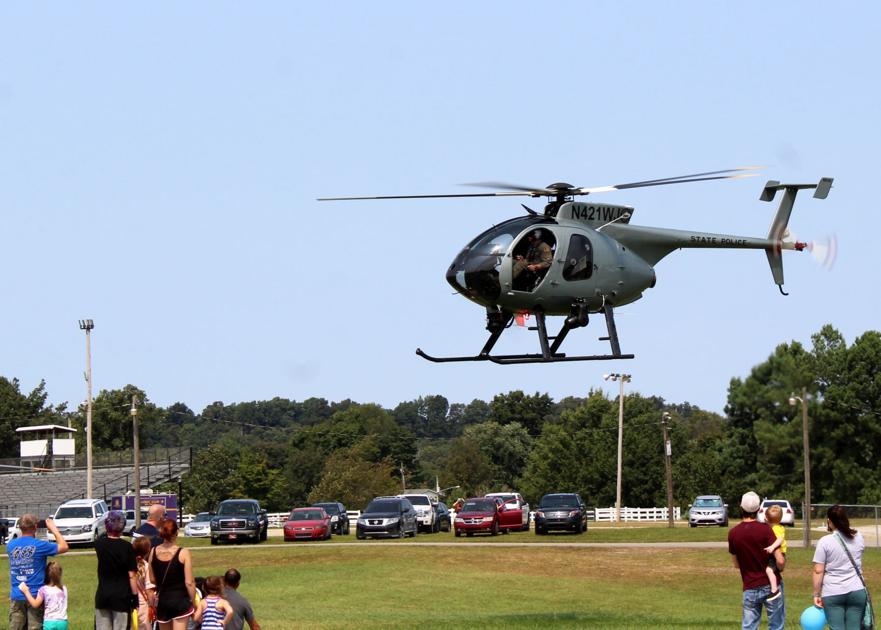 Grayson County Touch-A-Truck returned last Saturday bigger and better than ever after being canceled last year due to COVID-19.
Event organizer Jayme Pharis said at least 250 people attended this year's Touch-A-Truck, which was held from 10 a.m. to 2 p.m. on Saturday at the County Fairgrounds in Grayson.
Touch-A-Truck is a free, hands-on family event that gives kids the chance to explore, climb, and as the name suggests, touch the trucks and other vehicles used by first responders, the school system and utility providers, among others.
This year's event saw even more vehicles added to the lineup such as a 100-foot crane, as well as three emergency helicopters on display.
Pharis said she has started hosting the Grayson County Touch-A-Truck event to educate area children about potential careers available to them.
"My favorite part is that it gets little minds working," she said.
Grayson County Sheriff Norman Chaffins settled in at the event, letting the kids test out the different sirens on his truck, and said he appreciated the opportunity for the kids to see "the person behind." the truck".
"It's just a joy to watch the kids here," he said.
Started four years ago, this year's Touch-A-Truck marked the third event after last year's cancellation, and officials are already planning next year.
"We can't wait to come back next year bigger, better and stronger," said Pharis. "Anyone wishing to come next year to bring a truck, please contact me on the Grayson County Touch-A-Truck Facebook page. "